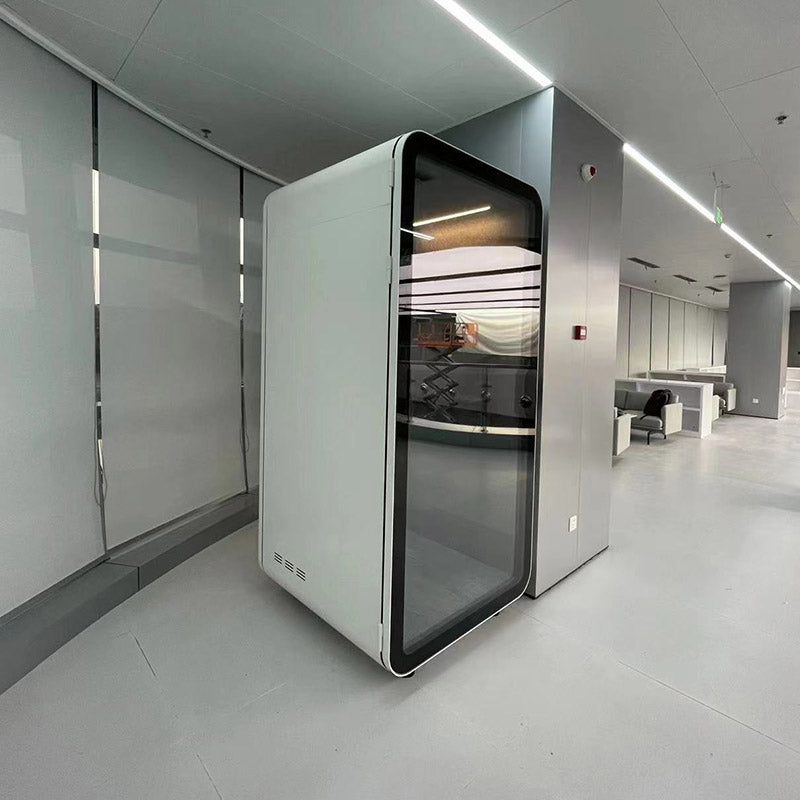 An Affordable Office Phone Booth Is The Best
| YukiLi
TFT Office Phone Booth was born out of a singular mission: to revolutionize the concept of private spaces everywhere. In a world where tranquility and seclusion are prized commodities, particularly within bustling hubs such as corporate offices and educational institutions, we posed a fundamental question: why must phone booths and privacy pods remain exclusive and exorbitant?
We firmly believe that privacy should be an attainable luxury, one that is both practical and aesthetically pleasing, without inflicting undue financial strain. Our overarching objective is to furnish businesses, schools, libraries, and all organizations with an optimal environment so they can dedicate their energies to what truly matters: clients, employees, products, and services.
Our commitment is unwavering – we're dedicated to conceptualizing privacy solutions that harmonize with every budget, encompassing a spectrum from sleek phone booths to intimate meeting rooms.
Our affordability advantage is not an accident; it's a result of meticulous design and execution. Many of our competitors source their products overseas or enlist third-party manufacturers, thus incurring significant markups. TFT Office Phone Booth, on the other hand, follows a direct, unmediated approach, where we meticulously design, manufacture, and dispatch all our booths directly from our state-of-the-art facility in Shanghai, eliminating the middleman premium.
You'll notice that our products are characterized by their minimalist yet functional aesthetics. This is by deliberate choice. We prioritize function and quality, ensuring that our booths are both people and planet-friendly. Every curve, every detail, and every additional color would introduce complexity and cost that would ultimately undermine our mission to offer a product that is accessible to all, kind to the environment, and gentle on your wallet.
Our people-first philosophy extends beyond our customers; it extends to our longstanding relationships with suppliers. We've nurtured these relationships over the years, allowing us to secure favorable bulk purchase prices which we pass on to you.
In our pursuit of eco-friendliness, TFT Office Phone Booth sources a majority of its materials locally, a practice that sets us apart. While other U.S.-based brands often resort to importing materials like metal framing from overseas, we remain committed to reducing both shipping and environmental costs.
Rest assured, we're not here to employ flashy gimmicks or employ high-pressure sales tactics. The profits we generate from our products are reinvested back into the design, production, and delivery of the booths themselves.
Ultimately, we are resolute in our belief that everyone deserves the gift of privacy. TFT Office Phone Booth will steadfastly continue to present an entire array of the most affordable privacy solutions on the market.
Our unwavering commitment is to deliver not just phone booths and private rooms, but solutions that keenly understand and cater to your unique needs and constraints. We invite you to experience our products through a virtual demonstration or request a tailored quotation to discover the TFT Office Phone Booth that aligns perfectly with you and your team's aspirations. Join us in our mission to transform your environment into a haven of serenity. We eagerly anticipate collaborating with you to make this vision a reality.