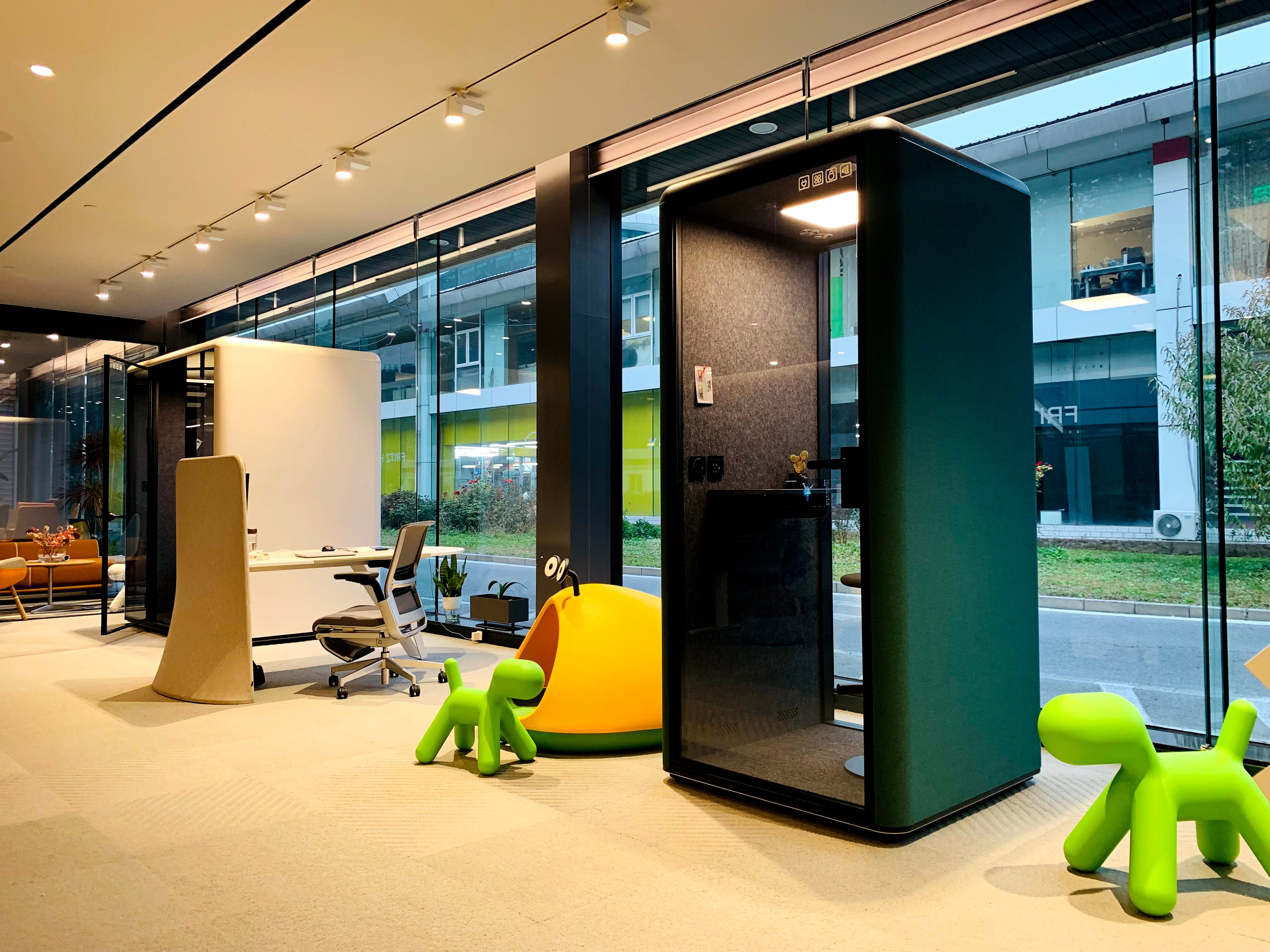 Embracing the New Normal: Innovations in Work-Life Balance
| YukiLi
Work-life balance is said to be impossible for many people, especially for working mothers, who often say it's impossible, mostly based on the conflict between the hours of work and time spent with family.
The unexpected epidemic of 2020 drastically disrupted the routines of every working person. This change was particularly prominent in Shanghai, where we have been predominantly working from home for nearly three years. As a sales engineer with a deep interest in experiencing life and a fascination with office environment design, I have a multitude of observations and data to support the plausibility of achieving work-life balance.
Our product, the acoustic pod, which was developed and introduced to the market in 2019, has made significant waves in the office furniture industry. It is a game-changer in environments where avoiding distractions and fostering focused concentration are critical. The pod enables partitioned, centralized telecommuting and provides a space for undisturbed meetings.
In an era where the home office environment has become increasingly relevant, we are not simply suggesting an adaptation to working from home. On the contrary, we are recognizing that our homes can, indeed, be transformed into additional office environments. The acoustic pod's quiet space, homey textile exterior, scientifically arranged lighting, ergonomically designed standing desk, and comfortable chairs, all contribute to the creation of a personal studio. It could even serve as a mini audio-visual room for your children.
Our Mypod1, Mypod1 plus, and Mypod2 models are designed to cater to both small and large room sizes. This seamless blending of personal and professional spaces symbolizes a new era of work-life balance.