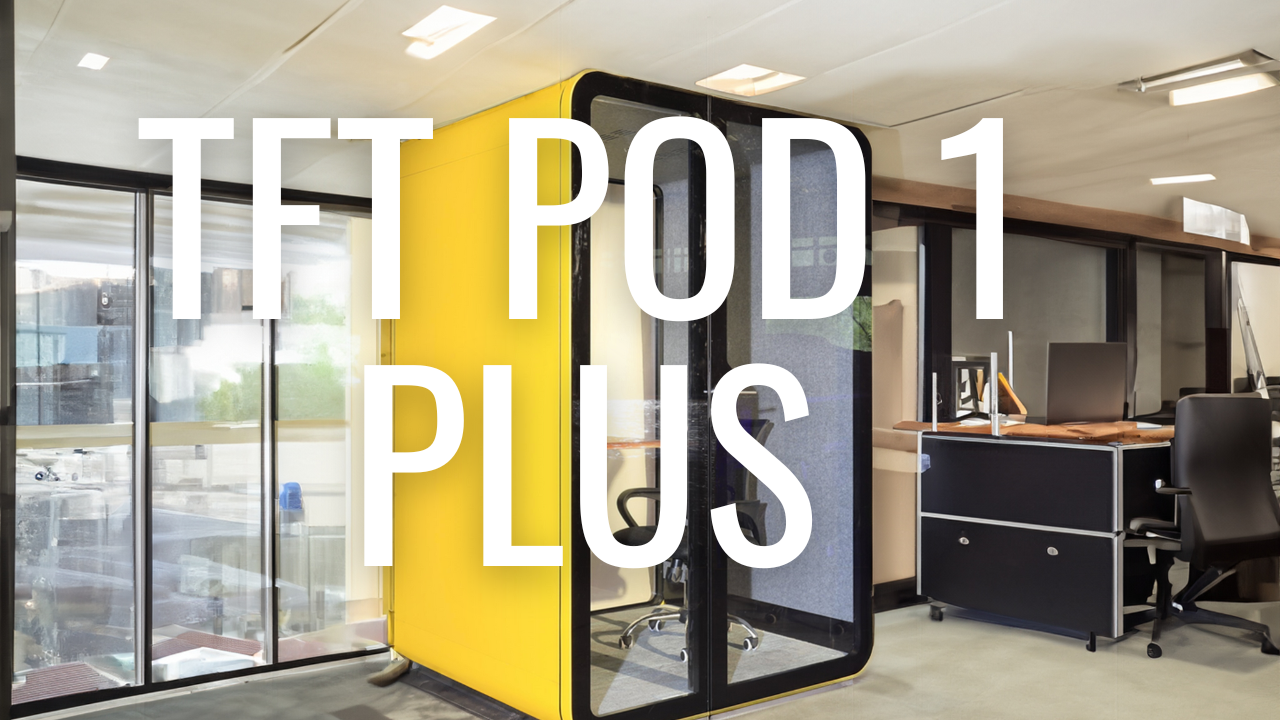 Enhancing Office Productivity with the Innovative Pro-Type Acoustic Pod Plus
| YukiLi
In our contemporary work environment, open-office layouts have become the norm, making a personal, private space more of a necessity than a luxury. To cater to this emerging need, we've thoughtfully designed the Pro-Type Acoustic Pod Plus, combining innovative craftsmanship and exceptional acoustic technology.
Our Pro-Type Acoustic Pod Plus isn't just a phone booth, but a well-thought-out workspace solution. This customizable creation, realized by expert designers, incorporates only the highest quality materials. These include superb acoustic panels, luxurious carpeting, and sturdy steel, seamlessly combining visual appeal, durability, and function.
The Pro-Type Acoustic Pod Plus stands out for its robust steel construction that offers unmatched strength. Coupled with the double-layer tempered glass doors, the pod guarantees outstanding sound insulation. The high-density acoustic panels, meticulously designed for noise reduction, provide an ultimate haven for focused work.
We believe in creating pods plus that are not only functional but also aesthetically pleasing. The Pro-Type Acoustic Pod Plus is designed to outshine other market alternatives with its chic appearance and spacious interiors, beautifully enhanced with high-quality carpets. An automatic fresh air system ensures optimal temperature and humidity conditions for a comfortable workspace. Further, the pod is furnished with automatic door closers and energy-saving radar lights, reaffirming our commitment to sustainability.
We are of the conviction that a great pod plus can significantly uplift the working experience in an office. The Pro-Type Pod Plus isn't just an enclosed, sound-insulated space; it's a peaceful retreat from external distractions. With its minimalist industrial design, plush carpeting, and anti-scratch interior panels, this pod ensures silence and focus, so you can work without interruptions.
Unwanted noise in an office is a productivity-killer, a hurdle that becomes even more problematic when employees are handling complex tasks. The Pro-Type Pod Plus comes to the rescue here, efficiently reducing background noise and creating the right environment for employees to perform their tasks effectively.
Moreover, the Pro-Type Pod Plus isn't just a utilitarian product—it's an elegant addition to your office aesthetic. This phone booth not only enhances productivity but also adds a dash of sophistication to your workspace. It is an innovative breakthrough in office booths, setting a benchmark for the new generation of phone booths.
The larger footprint of our TFT soundproof Pro-Type Office Phone Booth Plus is a small trade-off for a completely enclosed workspace it offers. With the flexibility to accommodate up to 8 people, the pod is perfect for collaborative work while maintaining privacy.
Our decade-long experience in the design and production of acoustic pods plus equips us with a deep understanding of our customers' requirements. When you step into our Pro-Type Office Phone Booth Plus, our meticulous attention to detail is instantly noticeable. The pod is also compatible with ergonomic chairs and electric adjustable lifting desks, infusing a touch of dynamism to your workspace.
The TFT Pro-Type soundproof acoustic pod plus is tailored for the modern office. With plenty of power outlets and robust WIFI connectivity, there's no room for interruptions. Additionally, equipped with charging points and USB ports, the pod facilitates uninterrupted productivity. Our products undergo rigorous testing in a professional environment using advanced technology to ensure the highest quality.
Privacy is paramount in office space planning. The Pro-Type Pod Plus offers an effective solution to two common office grievances—lack of privacy and high noise levels. Experience the transformation in your productivity and overall work satisfaction with the TFT Pro-Type soundproof acoustic pod plus, a must-have upgrade for your workspace.