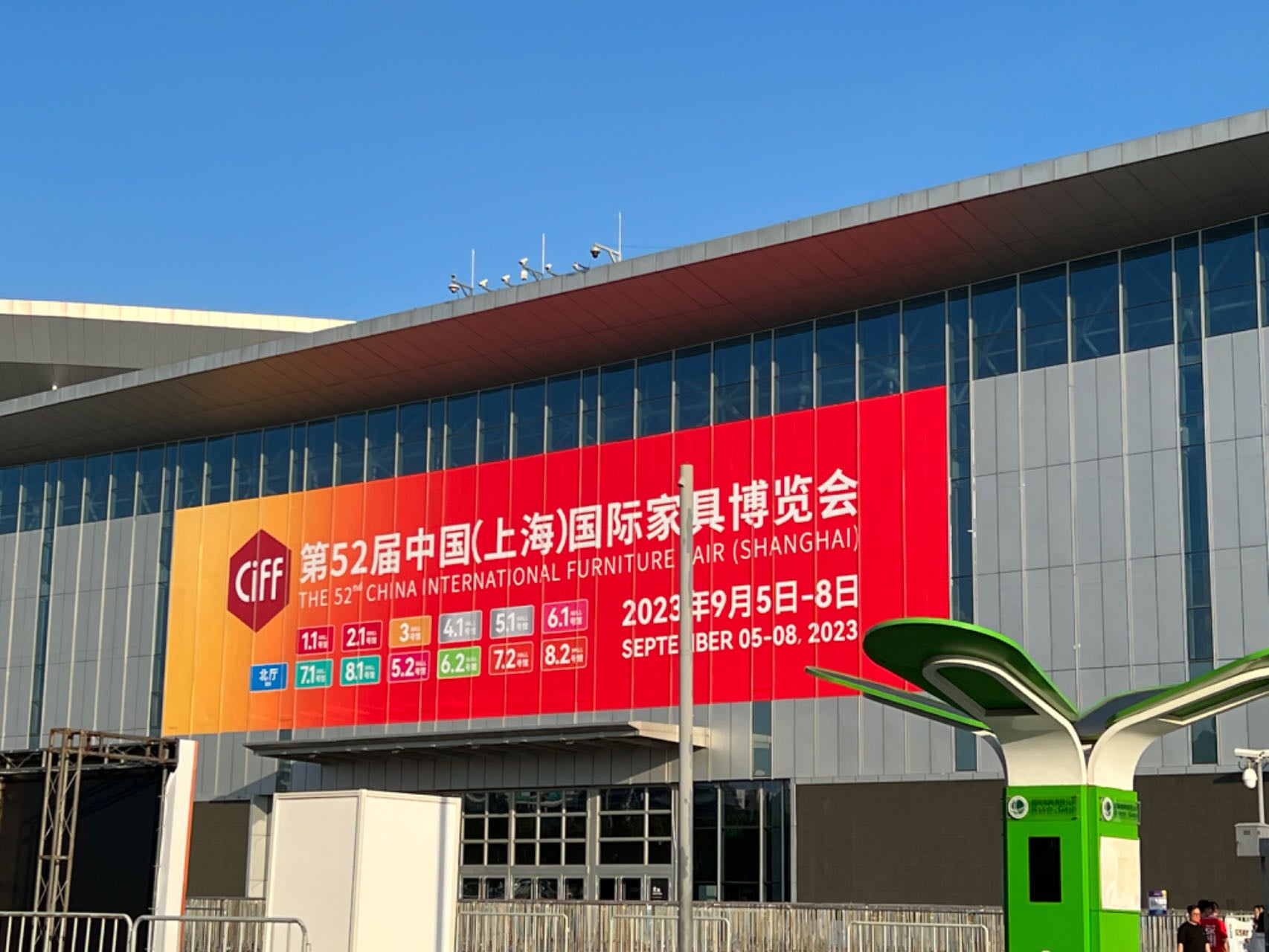 Exploring the Future of Office Furniture at 52nd China International Furniture Fair (CIFF)
| YukiLi
From September 5th to 8th, 2023, the 52nd China International Furniture Fair (CIFF) transformed Shanghai's Hongqiao National Exhibition Center into a hub of innovation and style. With a staggering 1,500 domestic and international exhibitors and over 150,000 enthusiastic attendees, CIFF 2023 was an inspiring showcase of the evolving world of furniture design.
One standout exhibitor at this year's CIFF was TFT OFFICE TREND, a respected name in acoustic furniture. Their invitation by CIFF organizers was well-deserved as they unveiled their upgraded acoustic office pods, now featuring electrically adjustable standing desks. This forward-looking approach aims to enhance the modern workspace, blending form and function seamlessly.
The enhancements made to TFT's acoustic office pods were noteworthy:
Electric Standing Desks: The centerpiece of the pods underwent a significant transformation, now boasting electric standing desks that can be easily customized to various height settings. This innovation promotes a healthier and more dynamic approach to office work, allowing users to effortlessly switch between sitting and standing.
Ergonomic Seating: The chairs within the pods were meticulously upgraded to include ergonomic backrests, ensuring that comfort and proper posture take center stage during long work hours.
Hidden Hinges: The addition of concealed hinges on the pod doors not only elevates the aesthetic appeal but also enhances the overall functionality.
Enhanced Door Mechanism: By increasing the door opening and closing angles and improving the smoothness of their operation, TFT has made accessing the pods more effortless and user-friendly.
In close proximity to TFT's booth, we stumbled upon a company that deserves recognition for its eco-conscious approach to furniture design. They showcased pieces made from sustainable materials, including fruit peels, boasting impressive strength and load-bearing capabilities. The icing on the cake is their recyclability and biodegradability, promising to usher in a new era of eco-friendly furniture materials.
Our exploration at CIFF also involved engaging with longstanding partners in the furniture industry. It was evident that their unwavering commitment to stringent quality control for electric standing desks and ergonomic chairs is poised to set high standards for the future of office furniture, ensuring that functionality and durability are never compromised.
In another exhibition hall, we encountered a design company that dared to break the mold with their innovative use of color schemes and shapes. Their creations, such as modular, undulating sofas and extended sofas featuring hidden tabletops, were nothing short of captivating. However, stealing the spotlight was a semi-enclosed private workspace inspired by tulip petals.
This private workspace not only effectively dampened ambient noise but also cocooned users in a comforting and secure environment. Its lightweight design and ease of transportation made it an ideal solution for individual workspace needs.
As we made our way to the central theme hall of the furniture fair, a company specializing in power sockets unveiled a stunning array of innovations. They offered a plethora of designs, including wireless charging capabilities and electrically retractable options. One particular standout resembled a freestanding microphone, serving as both an integrated power socket and a stylish piece of decor.
The central theme hall was a spectacle of innovative and futuristic trends in office furniture. With fiberglass structures in various shapes and colors, expressive mannequins, and an abundance of Japanese-inspired retro pottery suitable for boutique hotels and Airbnb rentals, the atmosphere exuded tranquility with its calming gray and white tones.
Throughout the fair, the extensive use of high-density acoustic materials on ceilings and walls underscored the growing importance of acoustics in furniture design. It's clear that the future of office furniture will seamlessly integrate acoustic solutions while prioritizing eco-friendly, recyclable materials.
In conclusion, CIFF 2023 was a testament to the immense potential of acoustic furniture and its diverse applications. The fusion of aesthetics, functionality, and sustainability is propelling the furniture industry toward exciting horizons. The innovations showcased at the fair offer a sneak peek into the future of workspaces that harmoniously blend ergonomic excellence with environmental consciousness. Acoustic furniture is indeed poised for a remarkable journey ahead!