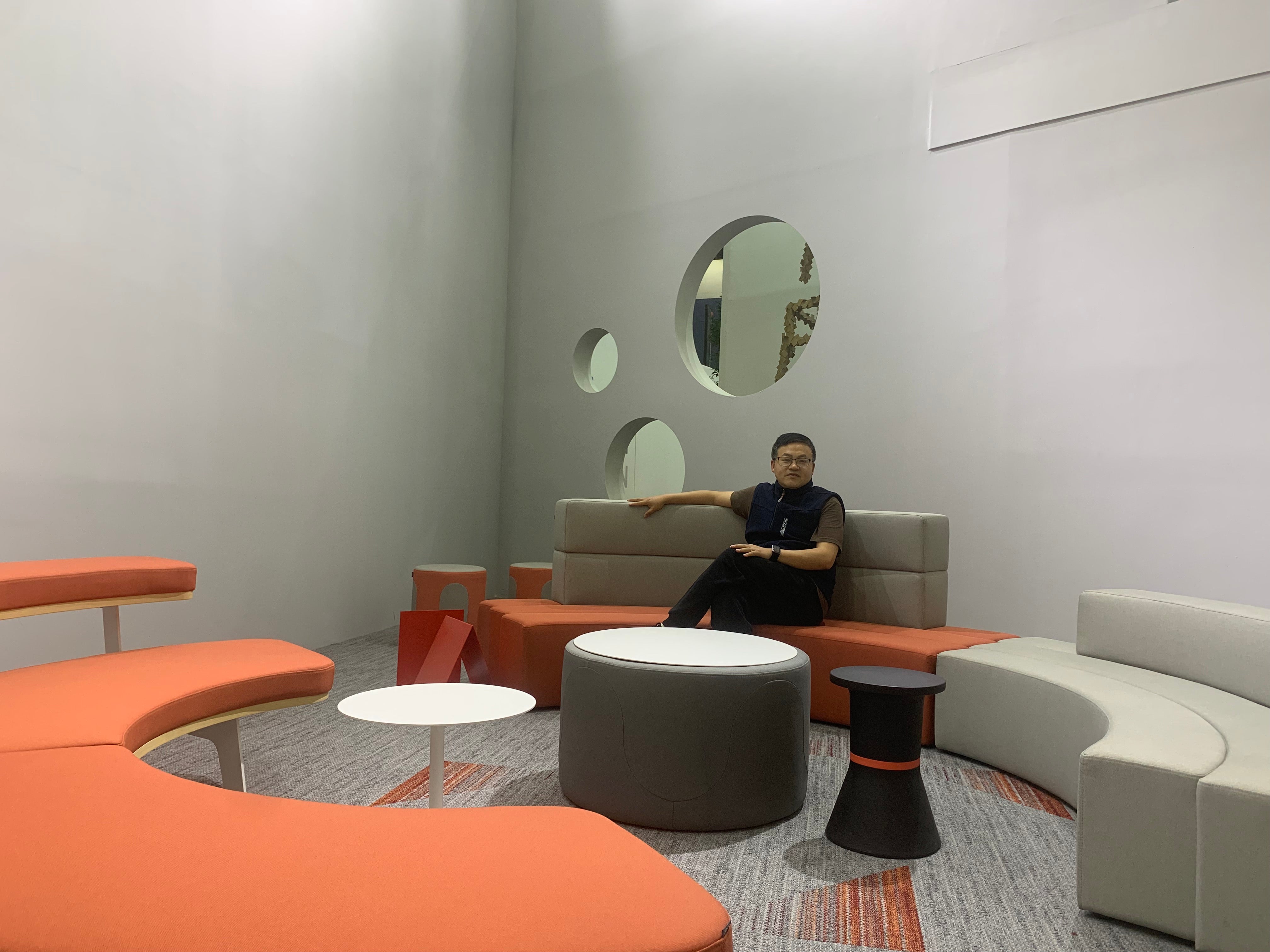 I Love CIFF 2023: An Immersive Show Experience for Trendy and Innovative Office Furniture Collection
| 李二辉
If you're an office furniture enthusiast, then the China International Furniture Fair, or CIFF, is definitely the place to be in 2023. This event is the leading platform for innovative and trendy furniture products and designs that are revolutionizing the modern office environment. The CIFF 2023 offers visitors an immersive show visit with a variety of acoustical products, office pods, lighting, partitions, movable whiteboards, sofas, personal workstations, and much more.
I visited the CIFF 2023, and I was simply mesmerized by the innovative and simple designs of the office furniture on display. Whether you're looking for something minimalist or more intricate, you're sure to find the perfect match for your office at the CIFF 2023. Perhaps the most commendable aspect of the furniture showcased at CIFF 2023 is the variety of designs that cater to different office types and styles.
The office pod caught my attention right away – it's an innovative concept that's becoming increasingly popular in modern office spaces. With modern workspaces often characterized by open-plan designs, office pods are an ideal solution for those who need privacy and quiet spaces. The office pod is designed to provide a quiet and comfortable space for individuals to work without distractions from their colleagues, and it comes in a variety of designs and sizes.
The acoustical products at CIFF 2023 provide an innovative solution to managing sound acoustics in the modern office. Sound pollution can be a massive problem in open-plan spaces, but acoustical panels and lighting help to absorb sound and reduce reverberations in the space. The acoustical partition is another innovative product that allows flexibility in office design, providing a means for dividing the space without sacrificing its open-plan design.
If you're looking for a movable and functional whiteboard, then the collections at CIFF 2023 has plenty to offer. The movable whiteboard is an excellent option for collaborative workplaces, as it not only serves as a writing surface but also acts as a brainstorming tool. The whiteboard can be repositioned and placed in different areas of the office, making it easier for colleagues to work together on projects.
When it comes to personal workstations, CIFF 2023 has an abundance of designs to choose from. The personal workstation design combines comfort and functionality, providing an ideal working environment. The ergonomic design is adjustable to fit individual needs and ensures that the user is comfortable throughout the workday. The personal workstation also provides flexibility, allowing for customization to suit different office types.
To sum it up, CIFF 2023 is the place to be for those seeking innovative, trendy, and simple office furniture designs. Whether you're looking for acoustical solutions, movable whiteboards, office pods, personal workstations, or sofas, you're sure to find something perfect for your workspace. This event is an ideal place to network with other furniture enthusiasts, exchange ideas with manufacturers, and gain insights into trending office design concepts. So, mark your calendar for CIFF 2023, and experience the latest trends in office furniture collections. I Love CIFF 2023!