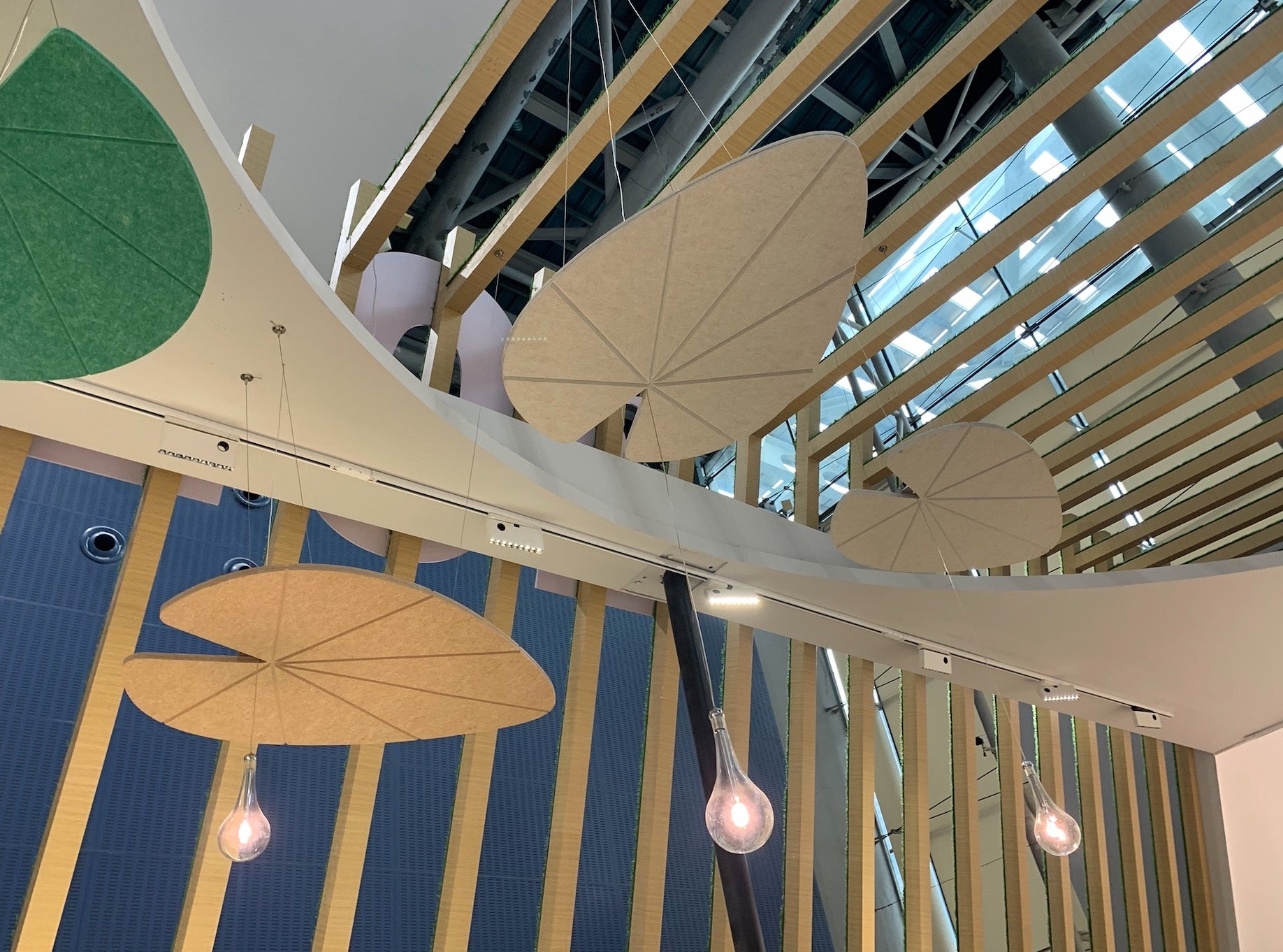 Introducing Acoustic Lighting - The Ultimate Soundproof Solution Provider
| 李二辉
Are you looking for a soundproofing solution that not only eliminates unwanted noise but also adds an aesthetic value to your space? Look no further than Acoustic Lighting- the innovative soundproof solution provider.
Acoustic Lighting is a blend of excellent acoustic and lighting design, engineered to address the ever-pressing issue of noise pollution while enhancing visibility in various environments, including offices, schools, hospitals, studios, and homes. It combines the functionality of top-notch acoustic paneling with superior lighting technology, providing a dual-purpose solution for sound and lighting needs.
When it comes to delivering an acoustic solution, Acoustic Lighting comes laden with remarkable features that make it stand out. The panels are acoustically excellent performance-wise and offer high sound absorption properties. The panels are made from carefully selected materials that meet the acoustic demands of any room, ensuring that clarity and sound quality are maintained.
Acoustic Lighting panels come in a variety of sizes, shapes and colors to suit the diverse needs and preferences of users, providing flexibility and customization for any space. The panels are easy to install and can be embedded on walls or mounted on ceilings, depending on the application. Unlike conventional acoustic panels that are bulky, Acoustic Lighting panels' slim and sleek design makes them a perfect fit for any size or type of room.
Acoustic Lighting's lighting technology is equally remarkable, creating a perfect balance between function and aesthetics. The panels incorporate state-of-the-art LED technology that offers glare-free lighting for your space. The lighting is adjustable, making it possible to customize the light intensity in line with the user's needs. What's more, Acoustic Lighting has a high color rendering index, providing clear and crisp colors that enhance the ambiance of any room.
Acoustic Lighting goes beyond the functional features to offer aesthetic appeal to your space. The panels' shape, size, and color can be customized to reflect the user's personal preferences and design themes. Their sleek and slim design makes them unobtrusive, creating a streamlined look that blends well with any decor.
In conclusion, Acoustic Lighting offers a unique soundproofing solution that combines functionality and aesthetics. It provides unmatched sound absorption and glare-free LED lighting, enhancing the ambiance of your space while harmoniously integrating with your design theme. It is an innovative solution to noise pollution, providing not just soundproofing but also an exceptional lighting solution. If you are looking for an acoustic solution that goes beyond the conventional, Acoustic Lighting is the ultimate soundproof solution provider.