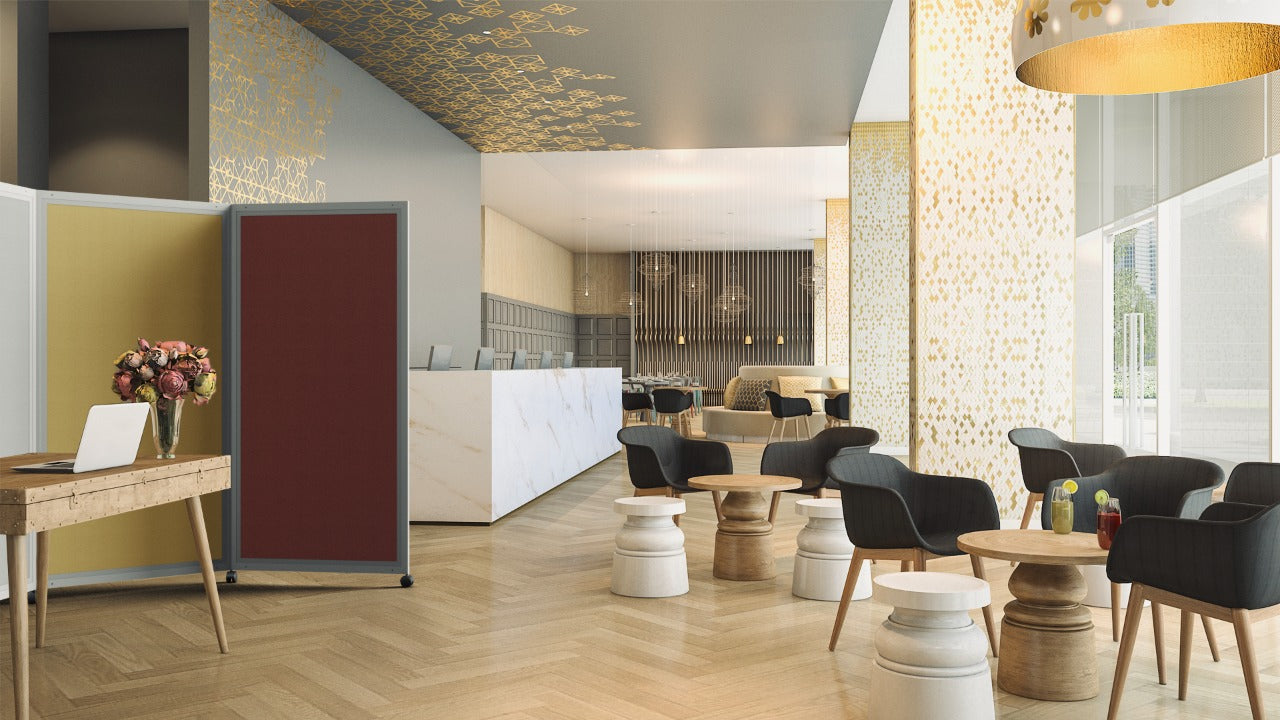 Learn All the Places Where You Can Use Acoustic Panels
| henry han
TFT Acoustic Panels in Different Settings
A few features about TFT acoustical panels and the environment in which they are used are as below:
Home decoration e.g. photo walls  
Some educational training
Kindergartens
Some studios.
Conference rooms
There are also occasions where the need to combat noise pollution and to reduce noise pollution is high. Of course, our focus is mainly on the office environment.
The focus on the office environment is based on the processing characteristics of the panels. Because of its characteristics, it is very favorable to do engraving because its density is adjustable.
We can do higher densities from 1800g per square to 3500g per square, thicknesses from 6mm to 24mm, maximum dimensions 3050mm length and 2440mm width In addition the density can be pressed to a higher density by secondary extrusion.
Additional Services to Make Even Better Acoustic Sheets
In addition, this sheet can be die-cast and can be easily engraved and hand-slotted. It is also available with UV digital printing for both screens and picture frames.
This product is also available with an adhesive backing for easy installation and DIY.
Another point of installation is that there is an adhesive film installation, which is easy to use for the whole panel in a hotel. So this material is very practical, environmentally friendly, and very malleable. So much so that in the office sector, we not only have soundproofing rooms, we have soundproofing walls, soundproofing partitions, and sound-absorbing walls, we have hanging and screen series, and ceiling and hanging screens in soundproofing technology. Very beautiful acoustic products can be made through different scenarios.
Range of Different Acoustic Products
Any unwanted sound in your office can distract you from your work. And it is not possible to eliminate sound production. Hence, it is best to absorb these sounds immediately which can be done with acoustic technology. Our acoustic products will make your office life a lot easier. Here are a few products with their amazing application ideas.
Conference, interview, or relaxing rooms can be made soundproof for better work outputs. They almost completely block any kind of background noise that is disturbing your tasks.
Soundproofing walls:
Instead of developing more expensive soundproofing rooms, you can go for soundproofing walls if the level of background noises isn't too high.
Soundproofing partitions:
Partitions are the most useful when you have a small working area. Clerks working in a room side by side to each other can be disturbed by even the clicking of keyboard keys.
Ceiling and hanging screens:
Screens are the cheapest way of soundproofing a workplace. Placing them between cabins and anywhere you want to avoid noises, will help your employees concentrate. This eventually improves your work output.
TFT is currently very focused on acoustic screens. There are also two other most important markets in which we want to make standardized products in the future, one of which is called our picture frame series which uses our digital printing technology to add a very good product, and there is also a design sense of carving and placing the shape 3D prefabricated is also available in this way.