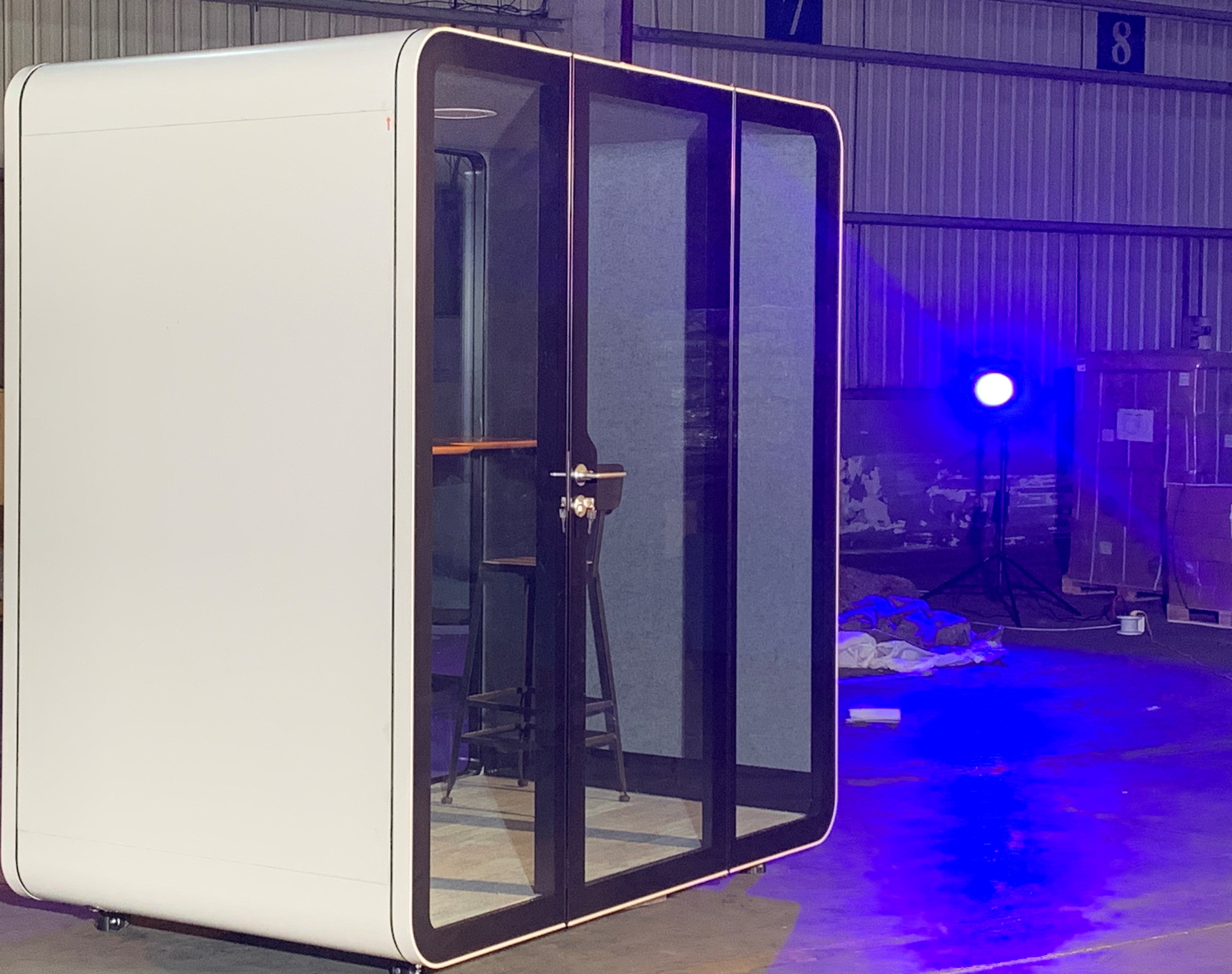 Our Acoustic Pods Can Be Fitted with Different Styles of Furniture
| YukiLi
Yesterday, we had the pleasure of conducting a trial build for our Hot selling product, the TFT PRO-type acoustic meeting pod designed for 4 persons.  We are thrilled to announce that the setup process was incredibly quick and seamless. 
 We not only worked on noise reduction, but we have also provided customers with a selection of three different furniture styles to choose from.  This means that customers can customize their acoustic pods according to their specific needs.
The first furniture style is perfect for business meetings and negotiations, comprising of two sofas and a round conference table.  With its sophisticated design, this furniture style provides a professional setting for important discussions. The sleek design of this furniture style is sure to impress clients and business associates.  
The second furniture style is more suited for relaxed, casual conversations.  It boasts a stylish, long wooden table and two comfortable bar stools – perfect for private talks after a long day of work. 
Lastly, we have developed a third furniture style, tailored to provide optimal productivity in a personal office setting.  This furniture style includes an adjustable-height electric lift desk and a high-quality ergonomic office chair.  Customers can tailor their desks and chairs to their preferred height while at the same time enjoying impeccable soundproofing, perfect for uninterrupted productivity. 
Our product ensures that customers receive the highest quality acoustic experience in a comfortable and elegant setting.