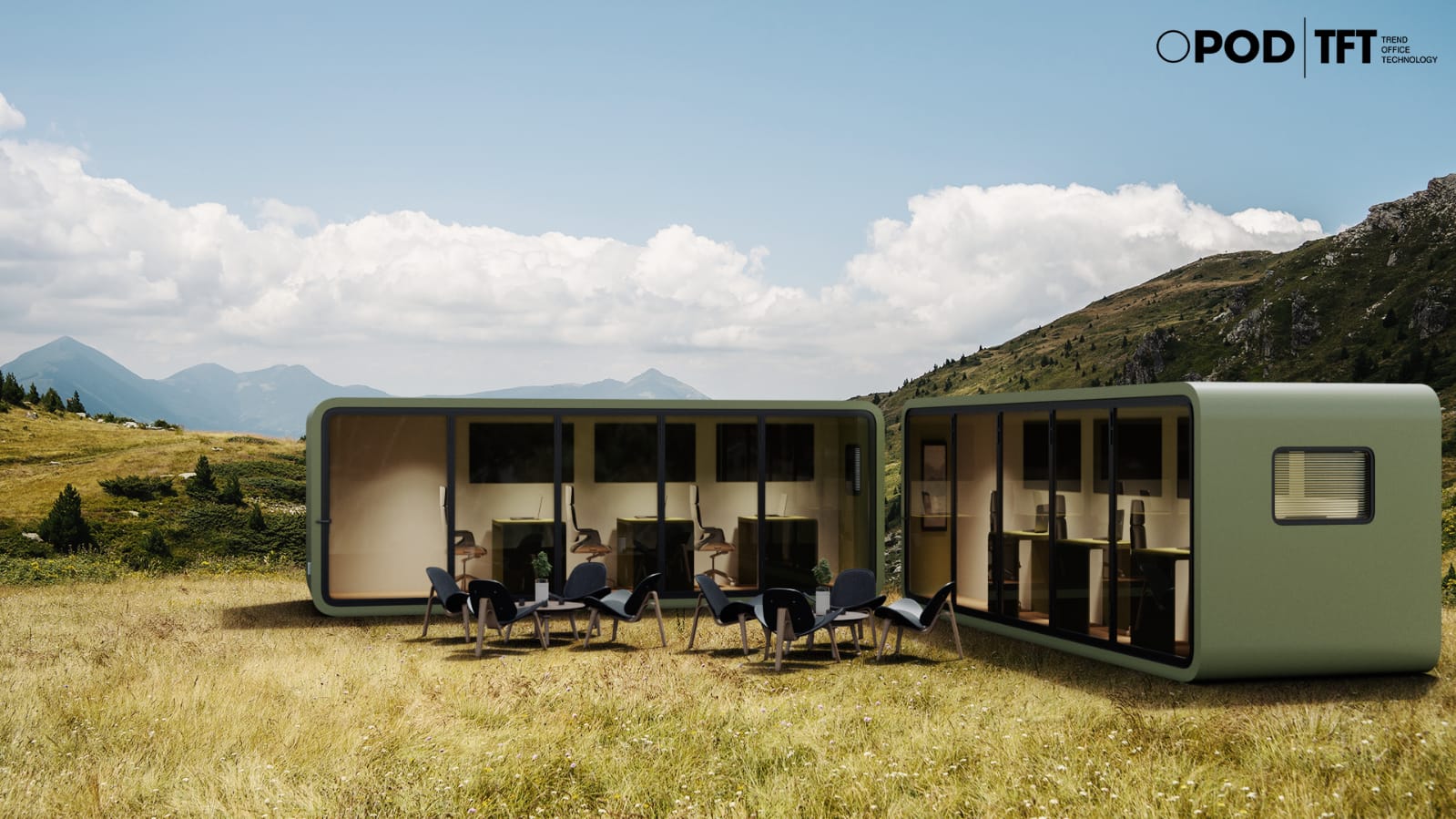 Outdoor Office Pods Are Becoming A Trend
| YukiLi
    TFT Outdoor Home Office Pod is a contemporary office pod that can be used as a mobile home office, or backyard retreat. The space-saving design is ideal for the modern lifestyle, and comes in a range of colors. TFT Outdoor Home Office Pod includes heating, lighting and a USB port to charge your devices while you work or relax!

    TFT outdoor Pod for one person is made of Carbon Fiber Reinforced Plastics(CFRP), eco-friendly materials. Its total weight is 180 kg. It is the lightest product of its kind and can be easily carried away by two adults.
    When you receive the pod, you can use it without installation, saving you a lot of time. Even though it is so light, but it is still excellent soundproofing ability, can isolate the noise of 30-35db. The pod is fully stocked and has an extremely short lead time, and is now on sale, shipped anywhere in the world with door-to-door delivery service.
    TFT Outdoor Home Office Pod has a large space to store your laptop and documents. It has a beautiful shape that would look great in any style of garden or backyard.
    Bring the outdoors in with our new Outdoor Pod. Designed to blend into the landscape, we've created a tranquil space where you can enjoy the fresh air without having to leave your home. The modular design allows for customization and expansion if needed, and can be used as an office, guest house, or even as a poolside cabana.
    This is an Outdoor office Pod that is designed to fit in any size yard and in any climate. This modular garden office pod is made from durable, non-toxic materials that are safe for indoor or outdoor use. It's the perfect place to set up shop, meditate and enjoy nature.
    The Outdoor Pod is a private, relaxing space to enjoy the outdoors. Relax and lounge on the hammock or relax in the sunshine, outside your home. The Outdoor Pod can be placed in a garden or backyard and can be used as an office or an extra sleeping place during summer months.
    This is a great way to add seating and create a private space. TFT Outdoor Home Office Pod is perfect for pantry, desk, or bathroom storage, too!
    We create backyard pods and office pods that help you enjoy the outdoors and relax in a cozy space.
    This outdoors office pod is a summer time invention that will do wonders for you and your garden. TFT Outdoor Home Office Pod lets you work in style, not to mention giving you a cool place to relax on the weekends if you decide to stay at home for once.
    The Outdoor Pod is a unique structure that combines the charm of rustic pod architecture with all the comfort and convenience of modern living. It is a great oasis for you to gather family and friends in the garden or backyard. Made of high-grade steel, this outdoor pod boasts sturdy construction and will last a lifetime.
 This is our Outdoor pod. It has plenty of space for everything you need to keep outside and organized. It's an Outdoor office Pod, Garden Pod and Backyard pod all in one unit!
    Experience the relaxing touch and embrace of nature in this outdoor pod. Perfect for relaxing, reading or napping after a hard day's work.
    Our Outdoor office Pod is durable, lightweight and portable. It's great for taking a nap in the yard or sitting outside on your patio. Perfect for an office too! This high-quality product will last for years!