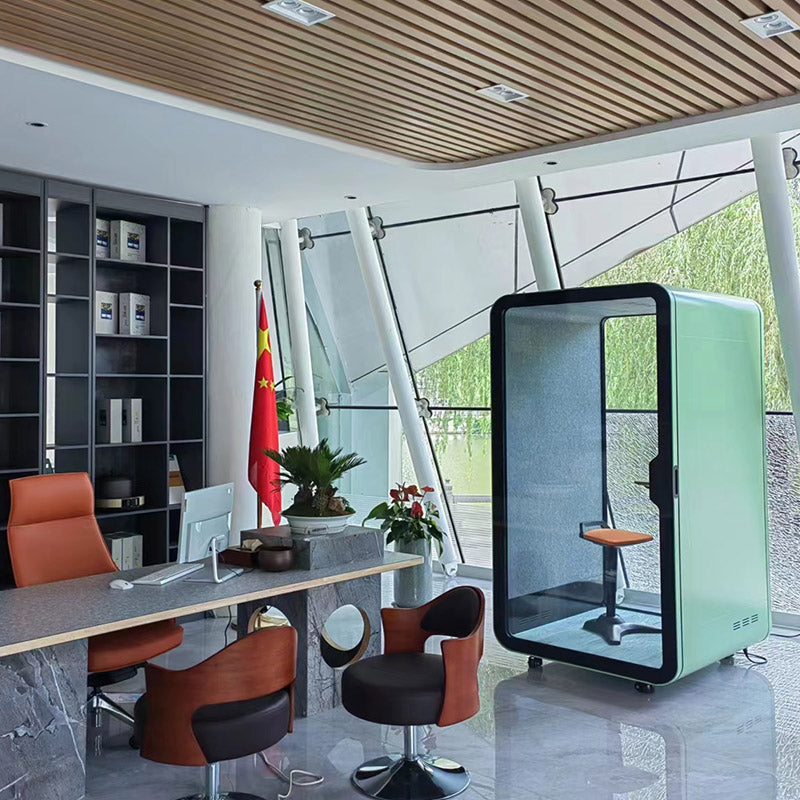 Why We Call Our New Pod PRO?
| YukiLi
Why we call our new pod the most advanced and customizable phone booth in the market, because our acoustic pro-type pod is crafted by an experienced designer and a deep understanding of the minutest details, our soundproof Pro-type pod is built using the best materials like high-quality acoustic panels, carpet and steel.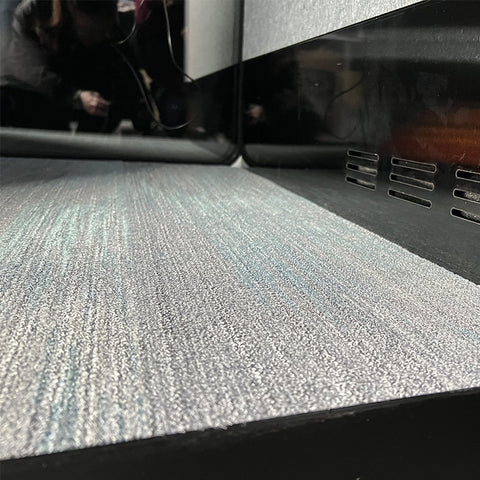 The advantage of a pro-type acoustic pod is that it is made of steel, which is more durable and stronger. The door is also made of double-layer tempered glass, which has better sound insulation. The thicker the sound-absorbing panel, the better the noise reduction. Our appearance design is more fashionable than that of other products on the market. It has more internal space and high-quality carpet. Its fresh air system automatically adjusts temperature and humidity for an optimal level of freshness, which makes it easier to concentrate on work. It also comes with fully automatic door closers and energy-saving radar lights and Radar-induced energy saving light.
We believe every office should have a great pod. We set out to solve the problem of a stuffy office environment by designing a comfortable and inspiring space that is fit for all. A good pod is more than just an enclosed space with sound insulation; it's the feeling you get when you're inside. A place where you can lock yourself away from distractions and enjoy peaceful moments. The Pro-type pod features the ultimate minimalist industrial design, with High density acoustic panels on the Interior walls to ensure complete silence, soft sumptuous carpet, as well as anti-scratch interior panels, so you can stay focused without being distracted by noise or light.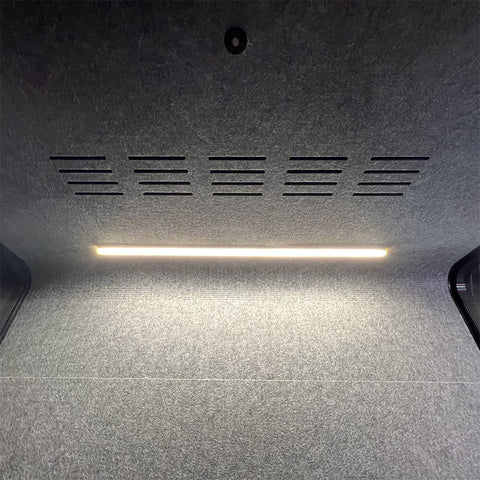 Unnecessary noise in the office can affect productivity. This problem is especially acute when employees are dealing with complex tasks. Even the slightest background noise can divert attention from the task at hand and cause employees to be less productive. Good office acoustic phone booth can reduce distracting background noise. This provides the right environment for employees to complete their tasks.
We don't just want to bring you a product that looks good but rather a product that is made for function and seduction in your office space, A phone booth where you can be productive and feel comfortable at the same time. A truly innovative approach to office booths, the pro-type one is a new generation of phone booths that perfectly integrates into the design of an office environment.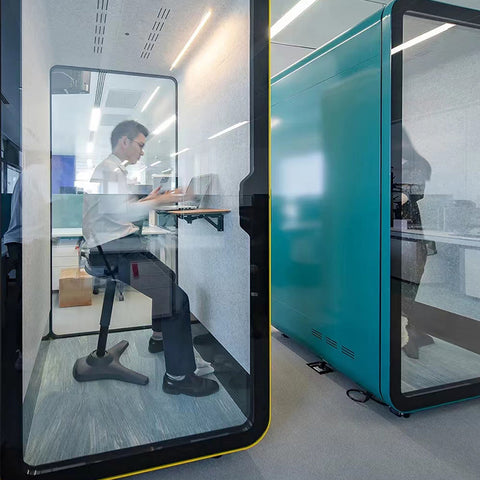 TFT soundproof pro-type office phone booth may take up more space, but they do create a completely enclosed workspace. Acoustic pods will offer flexibility, with most seating up to 8 people.
Our company has been in the production and design of acoustic pods for more than 10 years and we can understand what our customers really want. When you enter our pro-type office phone booth, you will find that we have made every detail to make users more comfortable. In addition, our pods can be paired with ergonomic chairs and electric adjustable lifting desks, which can make your office more interesting.
The TFT pro-type soundproof acoustic pod is ideal for modern office. With ample power outlets and a strong WIFI signal, the connection is never lost, interrupting concentration. Acoustic office Pods are typically equipped with charging points and USB ports. This allows your employees to work non-stop. We test our products in a professional environment using cutting-edge technology. Our team is dedicated to bringing the best solutions to market.
Acoustic and visual privacy is an important part of any office space planning. In fact, lack of privacy and high noise are among the most common complaints employees have about the workplace. An easy way to improve the situation is to use a TFT pro-type soundproof acoustic pod.